"Hypnotherapy, EFT and Reiki"
Personalised and effective support towards natural health
Sessions
Sessions involve finding out what you're tired of experiencing and what you want instead.  And then we get down to work of simply and effectively disentangling and clearing old mistaken beliefs and self-limiting behaviours.  Once this is done, we can begin to use your mind to truly serve you and the life that you do want to lead.
Sessions last 1 hour and cost £40.
Appointments
Please contact us by phone or email to arrange an appointment time.
Clinic Location
Holistic Health Centre
53 Beaconsfield Road
Brighton
BN1 4QH
Telephone
01273 381427
Email
Please use the contact form to email us.
Facebook
Don't forget to visit us and stay in touch on Facebook!
Your Therapist – Beth Dumonteil
Beth Dumonteil
BSc (Hons), Dip Psych, Dip Hyp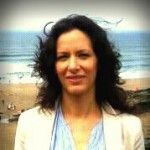 Beth Dumonteil's initial degree was in human sciences (a combination of medical sciences and psychology) at University College London. She then converted this to pure psychology with an Open University post-graduate diploma, a BPS (British Psychological Society) accredited course.  As much as her academic qualification gave her a firm foundation in psychology, she yearned for practical tools that would help clients in tangible, effective and long-lasting ways.
With this in mind she gained her diploma in hypnotherapy from the London College of Clinical Hypnosis and is an associate member of the British Society of Clinical Hypnosis, thereby adhering to their strict rules and code of conduct. She completed specialist training in hypnotherapy with children with Lynda Hudson.  She is a fully accredited EFT (Emotional Freedom Techniques) advanced practitioner and member of the AAMET (Association for the Advancement of Meridian Energy Techniques).  Beth is a Reiki II practitioner, trained by Tripuri Dunne of the Reiki Alliance. Her Reiki lineage is as follows:
Mikao Usui, Churjiro Hayashi, Hawayo Takata, Wanja Twan, Krishni Borang, Tripuri Dunne.
Contact
We'd love to hear from you.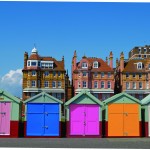 If you would like any information, an informal chat or would like to go ahead and book a session, please get in touch using this contact form or email directly on beth@hypnotherapyeft.com
Also take a peek at what we've been up to recently on Facebook or Twitter!
Really looking forward to hearing from you.
Beth